BLM calls for expansion of remote and hybrid hearings to address Covid backlog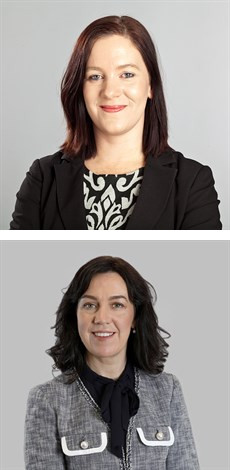 There should be an expansion in the use of remote and "hybrid" hearings to avoid the backlog in civil cases growing next year, commercial and insurance risk law specialist BLM has said.
The Courts Service announced earlier this month that the backlog in the summons scheduling waiting list has been reduced since peaking at around 122,000 cases in mid-October but still stands at 95,000.
BLM said it is worried this number "will increase significantly as many clients face an anxious wait regarding their court hearing and potential settlements".
The firm has said increased utilisation of virtual courts and implementation of innovative physical measures which comply with public health directives should be implemented to streamline processes in early 2021.
Sinead Connolly, partner and joint head of office for BLM in Dublin, said: "We acknowledge that the pandemic has posed great challenges to the court and wider legal system. However, it is vital that steps are taken quickly in order to prevent a deluge of unsettled cases and enable court business to return to pre-lockdown levels.
"The legal sector has worked hard to conduct its essential civic duties throughout 2020, however, as we look towards 2021, we require renewed external support and joined-up thinking to ensure we don't suffer another year like what we've experienced.
"Virtual courts can provide some respite, however they're not always feasible, particularly with longer legacy cases which cannot be dealt with remotely and where vulnerable clients who may not have the digital skills to access adequate legal advice.
"We are confident that the legal sector is primed to bounce back effectively in late 2021, with a strong growth period ahead, however, we need to navigate our way through the coming weeks and months in the meantime."
Olivia Treston, joint head of office for Dublin, added: "While progress has been made, the recovery journey, especially to overcome the clearing of the backlog of cases, is becoming much longer than first envisaged.
"We need to leverage digital and hybrid solutions, including virtual courts and physical health compliant measures in order to progress cases which involve more than two parties, while meeting Covid-19 secure guidelines.
"We are calling for a collaborative and consultative approach so that workable changes can be agreed, and justice can be gained within a viable time period so people can move on with their lives."