Bill providing for cross-border recognition of bail decisions to be published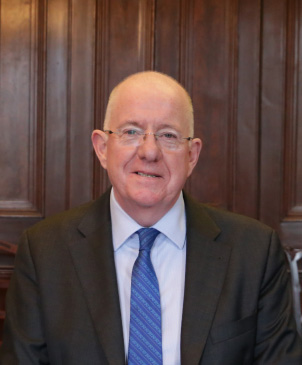 Draft legislation providing for cross-border recognition of bail decisions and the monitoring of bail conditions is set to be published.
The Criminal Justice (Mutual Recognition of Decisions on Supervision Measures) Bill 2019 will implement an EU framework decision from 2009, drawn up in response to the number of EU citizens charged with offences while temporarily abroad in other member states.
The Government has said the proposals are part of a package of measures designed to ensure that the Irish courts have the same options open to them for dealing with non-residents as they have for residents.
The proposed legislation relies on the European Arrest Warrant to ensure that where a person does not return to the state of trial voluntarily at the end of the monitoring period, he or she can be surrendered under that procedure.
Justice Minister Charlie Flanagan said: "I am pleased that Cabinet has approved the publication of this bill, which will facilitate cross-border recognition of bail conditions in EU sember states. These are important measures which protect the rights of accused persons who face charges in other member states while ensuring victims and communities are protected through the enforcement of bail conditions."
He added: "The presumption of innocence is a cornerstone of our criminal justice system and this measure will ensure that a person charged with an offence in another member state does not suffer a disproportionate interference in his or her life before facing trial on those charges.
"These proposals allow an accused person to maintain ties with family and continue employment or education in his or her home country, while awaiting trial. By providing for the enforcement of bail conditions and return of the person for trial the bill also puts in place the necessary protections for victims and the public."