Bill for referendum on right to housing clears second stage in the Dáil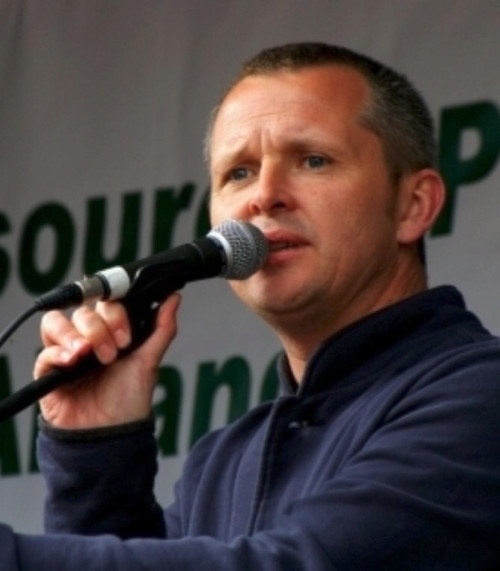 A private member's bill providing for a referendum on enshrining the right to housing in the Constitution cleared second stage in the Dáil last night.
The Thirty-ninth Amendment of the Constitution (Right to Housing) Bill 2020, sponsored by socialist TDs Richard Boyd Barrett, Paul Murphy, Mick Barry, Bríd Smith and Gino Kenny, seeks to delimit the constitutional protections given to private property in favour of the common good.
Mr Barrett told TDs that the existing text in the Constitution "does not define clearly what the common good is and, specifically, it does not include in it the right to housing as a clear part of the common good and give it priority".
The bill proposes to insert, after section 2 of Article 43 of the Constitution: "The State, in particular, recognises the common good as including the right to secure,affordable, dignified housing, appropriate to need, for all the residents of Ireland and shall guarantee this right through its laws, policies and the prioritisation of resources.
"The State, accordingly, shall delimit the right to private property where it is necessary to ensure the common good and to vindicate the said right to housing for all residents of Ireland."
Peter Burke, minister of state in the Department of Housing, Local Government and Heritage, told the Dáil that the government is committed to hold "a referendum on housing", but that it could be broader than the right to housing.
He said the government welcomed the debate and would not oppose the bill, but said the wording of any constitutional amendment should come from the commission on housing which will be established in September.
"The text of this private member's bill can be evaluated further by the commission as part of this process, as can the texts proposed by other stakeholders who have expressed an interest in this referendum," he said.
Mr Burke noted: "We cannot amend the Constitution without full clarity and knowledge as to what the change means. Since a change can impact on other rights under the Constitution, there must be a balance between them and the proposed amendment.
"A lack of clarity on all of an amendment's potential implications can result in legal complications for years to come and deflect important resources away from the primary focus, which is the provision of homes for our citizens and the prevention of homelessness. None of us would wish to see that."