BHSM LLP announces double appointment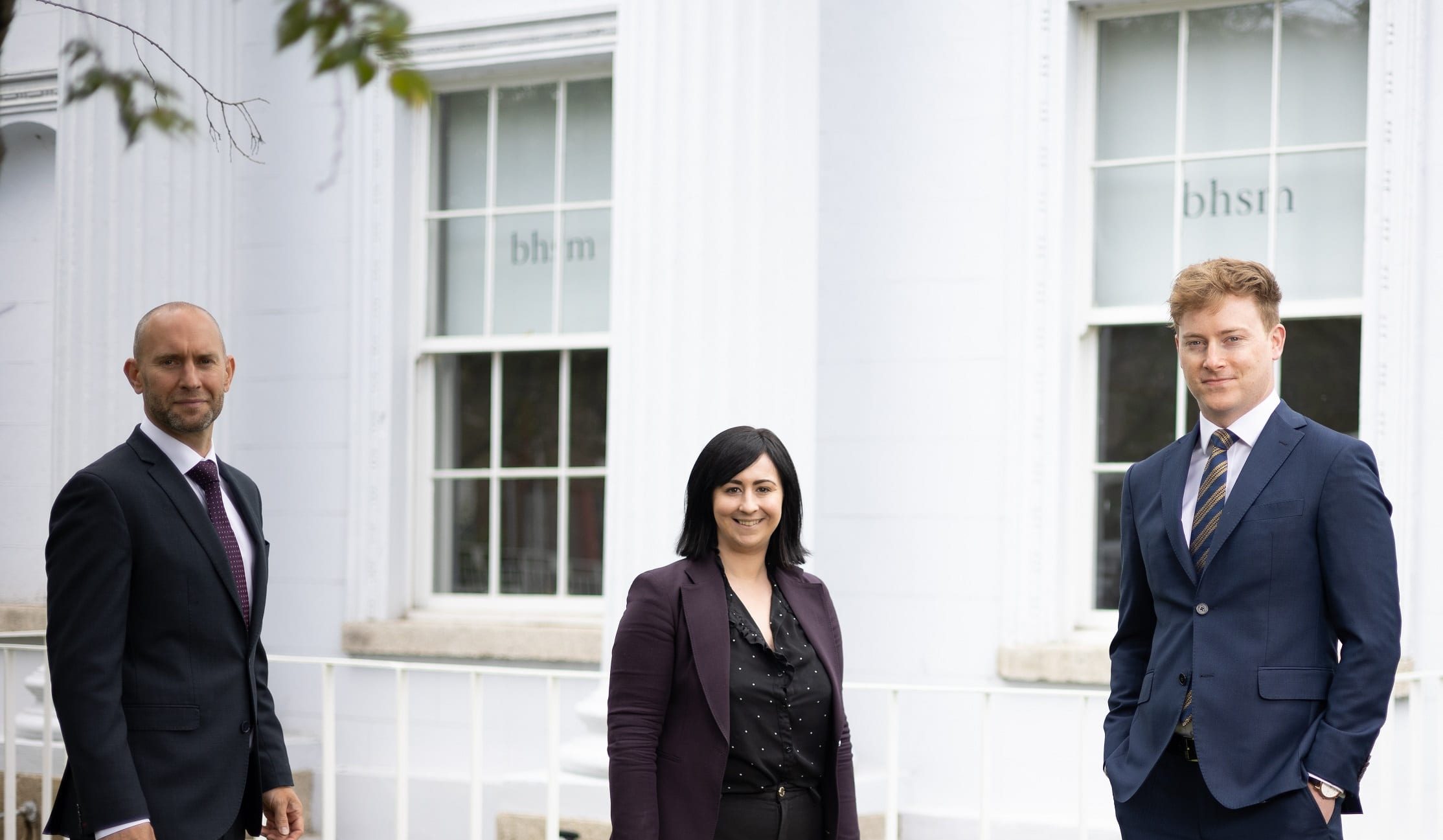 BHSM LLP has announced the appointment of Anne Marie Jennings and Greg Gannon as solicitors.
Anne Marie Jennings has joined BHSM's commercial real estate department. She has extensive experience in all aspects of commercial real estate including acquisitions, disposals, title remediation, commercial leasing and financing.
Ms Jennings has a particular interest in the renewable energy sector and is skilled in the drafting and negotiation of options and lease agreements between landowners and developers. She qualified as a solicitor in 2019 and holds a bachelor of civil law degree from University College Dublin.
Greg Gannon has joined BHSM's banking and finance department. He has experience in advising domestic and international financial institutions doing business in Ireland.
Mr Gannon has advised on the lender and borrower side of various financing transactions (both secured and unsecured) and has particular experience in bilateral and syndicated lending, development financing, intercompany lending, re-financing, and debt restructurings. Prior to joining BHSM, he completed his training and worked within the finance and capital markets department of a Big Five law firm in Dublin.
Commenting on the latest appointments, Mark Homan, managing partner at BHSM, said: "We are delighted to announce the appointment of Anne Marie and Greg. Both joined us recently and have already proven to be excellent additions to the team.
"These appointments are yet another significant step forward for our firm, showing our continuing commitment to strengthening our offering in key areas. Notwithstanding the challenges presented by Covid-19 on all law firms, BHSM are focused on continued development and growth during 2021."