Bar urges election candidates to 'safeguard justice' as budget cuts bite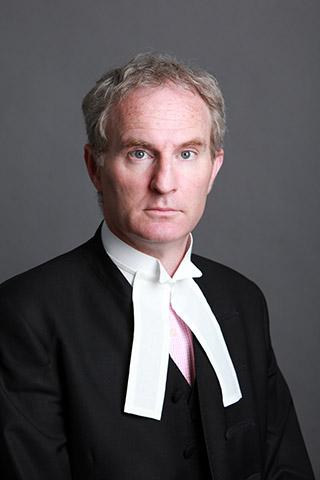 The Bar of Ireland has written to all election candidates, political parties and members of the Oireachtas to call on them to "safeguard justice" in the looming general election.
The regulatory body for barristers has highlighted four key "pillars" in its communication: safeguarding the constitutional right of access to the courts; safeguarding access to justice though legal aid; allocating an appropriate budget to develop a dedicated Family Law and Children's Court at Hammond Lane; and promoting of Ireland as a leading centre for international legal services.
Micheál P. O'Higgins SC, chair of the Council of The Bar, said: "Constricting budgets are making it harder for barristers and the courts to do their work, and too many people are unable to access justice quickly or effectively.
"This is particularly pertinent for those living in poverty, or who are otherwise vulnerable, who, without access to justice are denied the opportunity to assert and vindicate their legal rights. Resources are urgently needed to underpin an effective and efficient justice system that will ensure access to justice for all court users."
Mr O'Higgins also highlighted the opportunity for Ireland to become a leading centre for international legal services after Brexit.
The Government last year gave formal backing to a joint proposal from The Bar and the Law Society of Ireland on the matter.
However, Mr O'Higgins warned that fully realising the potential would require significant investment in the Irish legal system.
He said: "In order to maximise the opportunity for Ireland, it would not be sufficient to simply promote Ireland's existing offering.
"It is necessary for the next Government to demonstrate its commitment to reform and to modernise the existing courts and legal system and to commit the additional financial and other resources required to ensure that Ireland's judiciary, courts service and legal system is best positioned to meet international expectations and the needs of international as well as domestic court users.
"With the support of the next Government, the benefits that will accrue in promoting Ireland as a global legal hub are not limited to the legal industry but will also assist the wider Irish economy. It is estimated that even a one per cent movement of legal services from the UK to Ireland could add between 1,100 and 1,600 jobs to the Irish economy in a year."