Ashurst announces sixth consecutive year of growth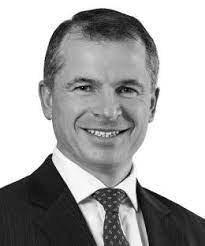 Revenue at Ashurst, which expanded into Ireland last year, is up 12 per cent to €934 million (£798m). Profit per equity partner increased to €1,375,000 (£1,175,000) – up 13 per cent on the previous financial year.
Paul Jenkins, Ashurst's global chief executive officer, said: "I am delighted to report Ashurst's financial results which marks our sixth consecutive year of significant revenue growth, and our strongest financial performance to date.
"We have now seen revenue grow over eight per cent on average each year over the last six years. I'd like to highlight in particular the commitment of our people in delivering successful outcomes for our clients through what has been another challenging year in many of our offices."
He added: "Ashurst has seen heightened activity in areas such as regulatory advice, corporate transactions, finance, disputes and digital transformation. At the same time, demand has risen for our NewLaw and legal-led consulting businesses, with revenue growing by over 75 per cent and 190 per cent respectively, as our clients expect a more holistic approach to the delivery of legal services."
Global chair Karen Davies said the firm's financial results show a commitment to continuously improving the client experience at Ashurst.
She said: "Our robust results reflect the hard work and commitment of our global teams. Together with our clients, we have delivered outstanding outcomes, advising on their most strategically important and significant mandates."