Around 140 solicitors from the west of Ireland upskill at online conference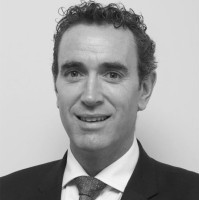 Nearly 140 solicitors from Clare, Limerick and Mayo attended this year's Essential Solicitors' Update, which took place online for the first time in the event's history.
Organised by the Law Society Finuas Skillnet in association with the Clare, Limerick, and Mayo Solicitors' Bar Associations, the conference provided an opportunity for local solicitors to stay up-to-date in areas of law relevant to them in their daily work, such as family law, conveyancing and advice for farmer clients.
The event's discussion also focused on implications of litigating through a pandemic and how to use technology to a firm's advantage.
Marc Loftus, partner at Bourke Carrigg & Loftus and president of the Mayo Bar Association, said: "The Essential Solicitors' Update is the second in a series of online events run by the Law Society to help solicitors across the country to stay up-to-date on areas of essential practice. Despite government restrictions, the annual conference took place successfully online."
He added: "Legal experts in agriculture, family law and litigation addressed this year's conference and focused on the pressing issues currently facing solicitors, and their clients, in Clare, Limerick and Mayo.
"Many solicitors in the west of Ireland have a strong farming client base. The Essential Solicitors' Update covered issues of interest to the farming community, including advice on farm transfers, partnerships, tax relief and grant relief schemes.
"The speakers also discussed family law updates and the implications of litigating in the courts while adhering to new rules and practices, social distancing and Covid-19 restrictions."
The conference also highlighted the benefits and necessities of technology in the modern solicitor's workplace, particularly in the light of the Covid-19 pandemic.
Mr Loftus said: "This conference examined how busy solicitors in the west of Ireland can use technology to their advantage to help support their office operations, communications, case management and client care."