Anyone attending court to have details recorded for COVID-19 tracing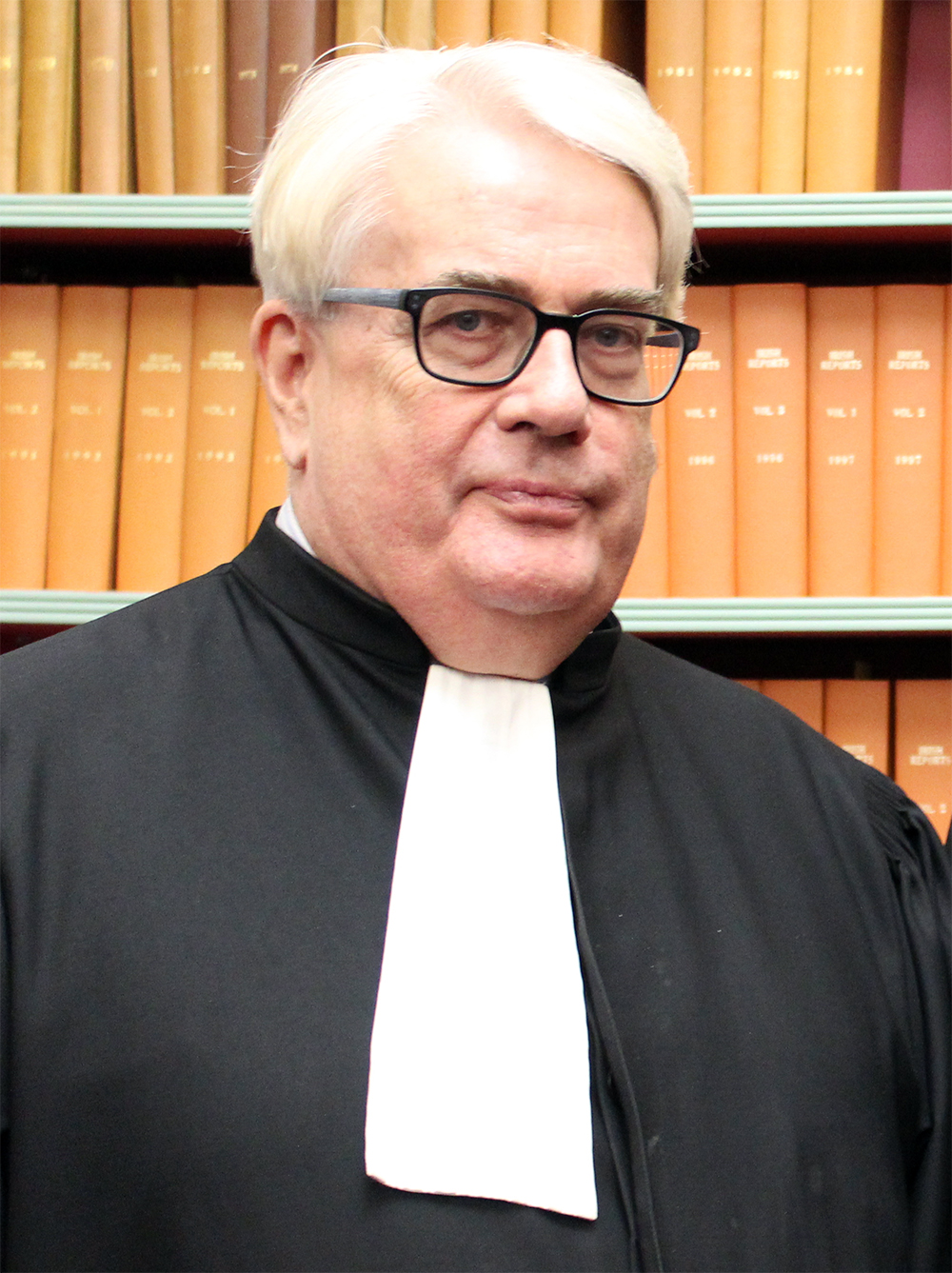 Anyone attending court will have their name and contact details recorded for contact tracing purposes under new measures introduced to allow full physical court sittings to resume.
Physical court sittings were limited on Wednesday to a maximum of two hours per day after an Oireachtas committee was told that that spending two hours in an enclosed setting with someone who later develops COVID-19 symptoms would be considered a "contact".
However, full sittings are now set to resume after the Courts Service obtained further advice on the matter from Professor Martin Cormican of University Hospital Galway.
Professor Cormican advised the Courts Service that limiting sittings to two hours "is likely to make essentially no material difference to the current risk of acquiring COVID-19 provided good workplace controls on presenting to work when ill and good hygiene are in place".
However, he said that, as a "pragmatic rule of thumb", people "may be considered appropriate for tracing, testing and self-isolation if they have been in a room with a person who tests positive for more than two hours within a day".
In a joint statement, the Courts Service, Chief Justice Frank Clarke and the presidents of the courts said they would therefore "put in place a procedure for recording the identity and contact details of all those who attend court".
"Courts are unlike many enclosed workplaces in that the public have access to the courtroom without ordinarily being identified and frequently spend a significant portion of a sitting day at a hearing," they said.
"In normal circumstances a court would have no means of knowing who was in attendance and for what period save for the judge, court staff, legal practitioners whose appearances are announced, litigants in person or witnesses actually called."
The Courts Service is seeking GDPR advice to ensure that details are treated in accordance with privacy rights and that they are destroyed immediately upon the expiry of any relevant period.
The new procedure will be put in place tomorrow and a further announcement will be made "in the coming days, concerning the manner in which public justice is being maintained in these difficult times".
The Law Society of Ireland has said it is "glad to note that the question of limiting court sittings to two hours has been clarified and resolved".
President Michele O'Boyle added: "We look forward to continuing to work with the Courts Service to significantly increase the very low volume of cases currently being listed before the courts while complying fully with public health guidelines. This is vital to provide access to justice for the public."