And finally… 'er' on the side of caution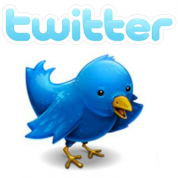 A man was forced to stop removing letters from a sign at Twitter's San Francisco headquarters after complaints were made to the police about the work.
Elon Musk, who owns the social media giant, wanted to change the sign above the city's Market Street on Monday after the company's name was changed to X.
Building management called the police to say they weren't informed about the sign change and work was paused. Police then said there was a misunderstanding, and the worker continued work and removed an "i" from the "@twitter" sign, before stopping again, leaving an "er" on one side of the sign.
The city's Department of Building Inspection later told The San Francisco Chronicle it was trying to determine whether the company needs a building permit to modify the sign's text.
"We received two complaints about this work and are awaiting guidance from City Planning as to whether a permit is needed to change copy (text) on an existing sign," said Patrick Hannan, a department spokesperson. "Removing or relocating the sign would require a building permit."