And finally… boom to bust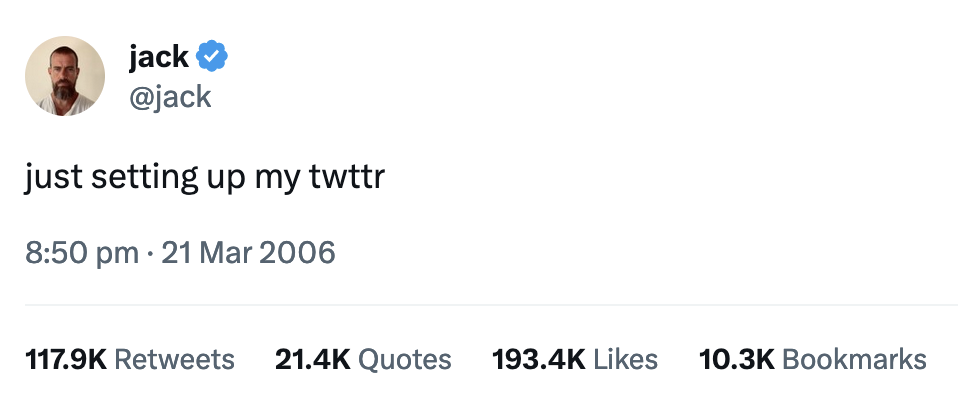 The initial tweet of Twitter co-founder Jack Dorsey, which sold for an impressive $2.9 million (around €2.6m or £2.26m) as a non-fungible token (NFT) in 2021, is now worth less than $2,000 (around €1,811 or £1,560).
Iranian crypto entrepreneur Sina Estavi, who purchased the Dorsey NFT, which reads "Just setting up my twttr", subsequently listed it for a staggering $48m (around €43m or £37m) in April 2022. He announced his intention to donate 50% of the proceeds, a minimum of $25 million (around €22.6m or £19.5m), to charity.
However, the auction concluded with a mere seven bids, ranging from as low as $6 to $277 (around €5 to €250 or £4 to £215). Currently, the highest value for the NFT is just shy of $2,000. Mr Estavi stated he may not sell, Tom's Hardware reports.
Last year, he said: "It's important to me who wants to buy it, I will not sell this NFT to anyone because I do not think everyone deserves this NFT."