US-style public defender system would be 'complete disaster' in Ireland
---

---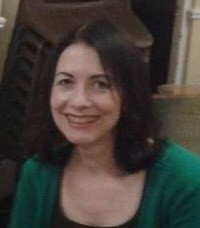 The mooted introduction of a US-style system of salaried public defenders in Ireland would be a "complete disaster", lawyers have said.
The new programme for government includes a commitment to "independently examine the option of a dedicated system of public defenders".
Speaking at an Irish Legal News webinar on access to justice yesterday, Wendy Lyon, founding partner at Abbey Law, a boutique human rights law firm in Dublin, said there is "no reason to believe" a public defender system would work better in Ireland than it does in the US.
Ms Lyon, who is qualified as an attorney in California, said: "If you look at the statistics of people who are on death row in the US – apart from race and other things that you might expect to see, the overwhelming thing they have in common is that they are people who could not afford their own lawyer and had to go for a public defender."
"The gulf in the quality of legal assistance that you get there is huge and I wouldn't want to see that come here at all," she added. "If I was facing a criminal trial, I would want a criminal legal aid lawyer."
In 1999, an committee appointed by the Irish government concluded that the legal aid system is "a more equitable, effective and economic system, in the current circumstances, than a public defender system".
Jane McGowan BL, the outgoing chair of the Irish Criminal Bar Association (ICBA), said: "A public defender system has been mooted and floated over the past decade or so from time to time.
"I think one needs only look at the American system, in particular how underfunded it is, how overburdened it is, and indeed how the lack of expertise in particular areas has caused a significant amount of miscarriages of justice.
"All things being equal, I believe that justice is better served when the accused, the complainant and the prosecution are represented by a full legal team with the full expanse of skills of solicitors and barristers."