University of Limerick appoints Patricia Gilheaney as adjunct law professor
---

---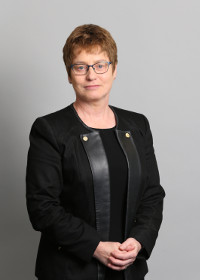 University of Limerick School of Law has announced the appointment of Patricia Gilheaney as an adjunct professor.
Professor Gilheaney, who has a background in psychiatry and nursing, was appointed as Ireland's prisons inspector two years ago.
She is responsible for the inspection of all Irish prisons and investigates the circumstances surrounding all deaths of persons in prison custody and within one month of temporary release from custody.
Her postgraduate education includes an MSc in Health Services Management from Trinity College and an MSc in Executive Leadership from Ulster University. She also studied at the Global Leadership Institute in Boston College.
Prior to her prisons role, Professor Gilheaney served as chief executive of the Mental Health Commission (MHC) from 2011.
In various roles at the MHC since 2003, she led the development and implementation of the regulatory system for mental health services including the development of the first set of standards for mental health services in Ireland.
She also developed rules and codes of practice for the use of restrictive practices and other interventions under the Mental Health Act 2001.
Professor Gilheaney was involved in the establishment and implementation of mental health tribunals in 2006 which provided for the first time in Ireland, an automatic independent review of a person's detention for the treatment of mental disorder.