Police reform commission recommends gardaí lose prosecution roles
---
---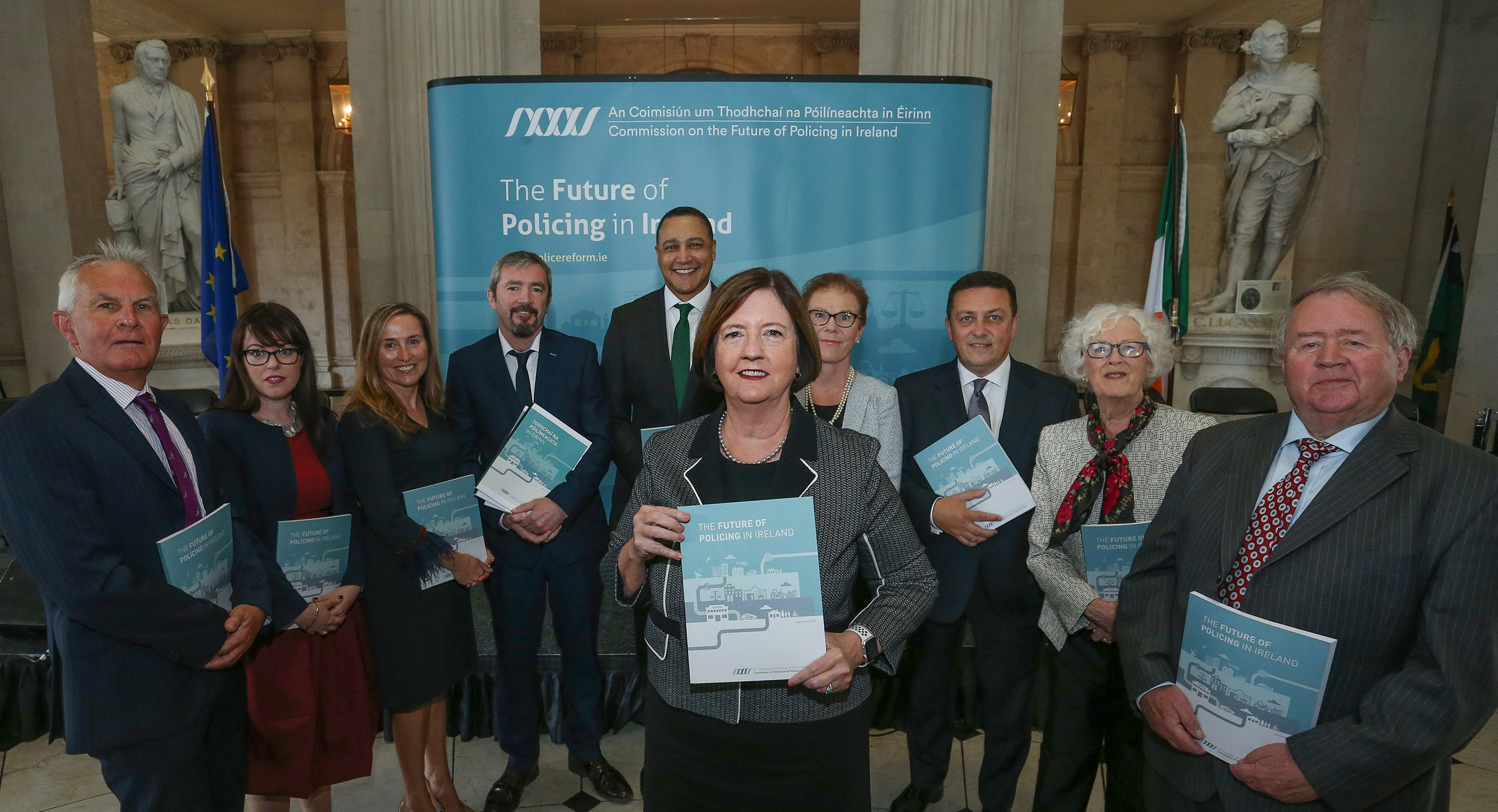 The Commission on the Future of Policing in Ireland has recommended that all prosecution decisions should be "taken away from the police and given to an expanded state solicitor or national prosecution service".
The commission, chaired by Kathleen O'Toole, former Chief Inspector of the Garda Inspectorate, has concluded its work and published its final report yesterday afternoon.
Justice Minister Charlie Flanagan said he would immediately begin discussions with government officials on implementing its proposals, which include:
A new approach to policing and community safety, which will ensure police are more visible in communities, and can focus on preventing harm;
Measures to deliver a professional, ethical, modern and effective police service that is well-managed, cost-effective, properly trained and equipped;
A new coherent framework for the independent oversight of policing and community safety, with a clear mandate for effective scrutiny, which will promote professional standards of policing and ensure fully independent investigation of complaints;
A new framework for national security, headed by a National Security Coordinator, to pool intelligence and information and provide long-term threat assessments.
Ms O'Toole said: "We have spent over a year listening to the people of Ireland, and to the police, and the message was loud and clear.
"Everyone wanted more gardaí working in and with the community. They wanted a modern, well equipped, efficient and professional police service. It was also clear that the current arrangements for overseeing the police and investigating complaints are complex and confused."
She added: "Our report addresses these fundamental issues."
Among the key recommendations of the report is that there "should be more distance between the police and … the courts", noting that "the amount of time [gardaí] spend in court or preparing for court is enormously wasteful of police resources".
It adds: "We also recommend that the practice of police prosecuting cases in court should cease. We heard in the course of our consultations that gardaí in charge of prosecutions may not be trained to the level of the opposing defence lawyer.
"Some gardaí have undoubtedly become skilful prosecutors through experience, but this should not be their job and it does not justify taking them away from front line duties."
The report continues to say that gardaí should be relieved of their functions in the coronial process, including "the reporting of deaths, exhumations, acting as the Coroner's Officer, convening juries, presenting evidence, seeking adjournments, and identifying alternative coroners".
The report states: "Gardaí are not properly trained for these duties, nor should they be. It should not be their job. We support calls to reform the coroner system so that gardaí no longer perform these functions."