Palestinian politician to continue Irish defamation action against Facebook
---

---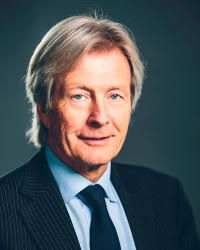 Lawyers for Palestinian politician Mohammed Dahlan have said he will continue his defamation action against Facebook in the High Court in Dublin.
Mr Dahlan made the decision yesterday after concluding his English defamation claim against London-based news outlet Middle East Eye.
Paul Tweed, solicitor for Mr Dahlan, said: "Mr Dahlan commenced libel proceedings against Middle East Eye in the High Court in London on the grounds that it published an article falsely claiming that he was secretly involved in funding the unsuccessful military coup in Turkey in July 2016. The article also made false claims about his activities in Libya. It also contained a ridiculous and obviously false claim that he had been exiled from the UAE.
"Middle East Eye never tried to verify any of these claims by contacting Mohammed Dahlan. In the legal action it did not seek to defend any of the claims as being true. It admitted that the claims were based on information provided by a single unidentified source in the Turkish intelligence services.
"Mohammed Dahlan has now achieved his objectives in the English proceedings which have served their purpose. He will continue vigorously to pursue his legal action against Facebook in the High Court in Dublin, for facilitating the further and more extensive international dissemination of these false allegations and for inaccurately disseminating his data."