Number of appeal judges to increase from nine to 15
---

---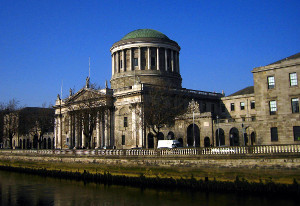 Legislation to increase the number of ordinary judges in the Court of Appeal from nine to 15 has been approved by the Oireachtas.
The Courts (Establishment and Constitution) (Amendment) Bill 2019 increases the number of judges in the court less than five years after its establishment following a 2013 referendum.
While the establishment of the court has led to an improvement in waiting times for cases before the Supreme Court, there remains a 22-month waiting time for civil cases.
The appointment of six new judges will enable the president of the court to manage the civil list by convening additional courts to prioritise the hearing of the remaining appeals transferred from the Supreme Court in 2014, while at the same time bringing forward appeals which are on the priority list.
The president will also be able to bring forward appeals which are otherwise currently listed for hearing as far ahead as April 2021.
Justice Minister Charlie Flanagan said: "It is clear that the Court of Appeal has a very significant volume of work, in terms both of the caseload it inherited from the Supreme Court and the volume of new cases it is taking on in its own right.
"This bill will address the waiting times for cases and improve efficiency in the appeals process for the wider benefit of our justice system."
The minister will review the situation regarding judicial numbers in the Court of Appeal in consultation with the president of the court in two years.
The bill also changes the retirement age of District Court judges from 65 to 70 years, aligning them with other members of the judiciary in this regard.
It further provides that the president of the Court of Appeal will be a member of the new advisory committee on the granting of patents of precedence - for the nomination of Senior Counsel - being set up under the Legal Services Regulation Act 2015.
The bill also includes provisions which harmonise the current lodgement and tender procedure whereby parties can offer and consider reasonable offers of settlement of a case as an alternative to costly proceedings.
Mr Flanagan said: "This will be a key support for the roll-out of the wider and much more consumer-friendly legal costs regime being introduced by the Government later this year under the Legal Services Regulation Act of 2015."