Niall Murphy: English nationalism has delivered economic united Ireland
---

---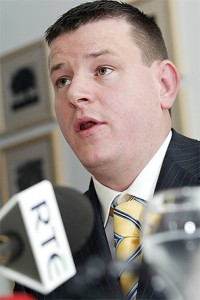 English nationalism has led to an "economic united Ireland", Belfast solicitor Niall Murphy has said.
In an interview with The Irish Times, Mr Murphy, a partner at KRW LAW LLP, called for more work to explore the practicalities of Irish unity.
A prominent supporter of the campaign Ireland's Future, Mr Murphy said he had been involved in "private consultations with civic unionism" on the matter.
He said: "Any constitutional settlement on this island must involve input from unionists because they live here. It's their island too, it's their home. They are neighbours, I have no exalted position on this island over anybody and nor does anybody over me."
Pushing back on suggestions that a border poll could incite violence, Mr Murphy said: "I don't think anybody has an appetite for that. Ulster loyalism might find itself at odds with English nationalism.
"English nationalism has imposed an economic border in the Irish Sea. Irish nationalism didn't. English nationalism has delivered an economic united Ireland and will impose it."