Lawyers working for the Government will no longer be named
---

---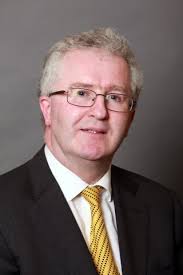 Individual lawyers working for the Government will no longer be named publicly due to data protection concerns raised by the Attorney General.
Derek Moran, secretary-general of the Department of Finance, told the Dáil public accounts committee in a letter that lawyers working for the Government on the high-profile Apple tax case could not be named.
Mr Moran said Attorney General Séamus Woulfe had warned the practice of breaking down payments to individual lawyers is unconstitutional and in breach of the GDPR and earlier data protection laws, The Times reports.
He added: "Following receipt of this legal advice, the release of such information is no longer considered possible."