Ireland to accept 36 more children from Greece caught in migration crisis
---

---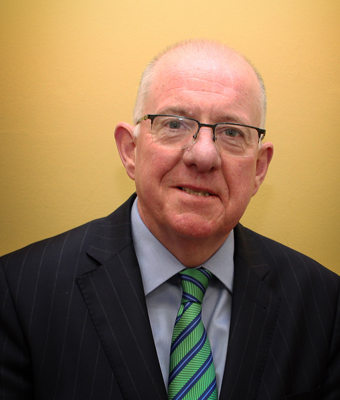 Justice Minister Charlie Flanagan has met with Greek Minister for Migration Policy, Dimitris Vitsas, at the the EU Justice and Home Affairs Council meeting in Brussels.
Along with Children and Youth Affairs Minister, Katherine Zappone, Mr Flanagan told Mr Vitsas that Ireland can offer solidarity to Greece by agreeing to accept up to 36 unaccompanied minors in need of international protection in 2019.
Mr Flanagan said: "Greece is the EU state which has been most affected by the ongoing migration crisis: 850,000 people arrived in 2015. We have been working with Greece for some time as part of the Irish Refugee Protection Programme and following discussions with Minister Zappone, today I agreed that Ireland will welcome another 36 unaccompanied minors in 2019. I know that these young people will be welcomed into Ireland. Upon their transfer to Ireland, these unaccompanied minors will be taken into the care of our child protection authorities and will be provided with all of the necessary supports.
"[At] my meeting with Minister Vitsas, I expressed our support for the Greek people who have made serious efforts to meet the needs of those who have arrived on Greek shores from a wide variety of countries seeking international protection, a significant number of unaccompanied minors among them."
Further contact will now take place between Irish and Greek officials to arrange for the transfer of the children to Ireland, where they will be granted refugee status on arrival.
Mr Flanagan added: "Ireland recognises the acute migration challenges experienced by Greece and we are pleased to have been able to respond positively to a request for assistance on this occasion, in the spirit of solidarity and mutual cooperation."