High Court: Domestic violence 'never permissible', guidance to lawyers on raising sexuality in court
---

---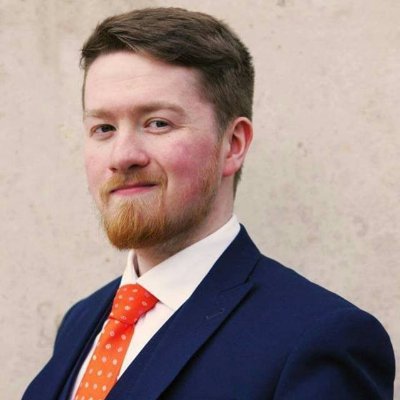 The High Court has rejected an appeal in a Domestic violence Act 2018 matter, and upheld an interim barring order made by the Circuit Court. The court also gave guidance to lawyers in raising sexuality in court.
Background
The appeal was taken by a man identified as Mr Y, who challenged an order granted to Ms X, with whom a marriage continues to subsist legally, but which has for all intents and purposes ended. Two children were born of the marriage, both of school-going age. Mediation was unsuccessful.
Ms X said Mr Y's behaviour deteriorated, and that she was in fear for her safety and that of her children. She said that the atmosphere in the family home was "toxic", and that she now attends counselling and is on medication for anxiety.
When she was granted leave from work to be at home with her children at some point in 2018, Mr Y claimed this was merely taken to appear as a caring mother. He claimed that the proceedings against him were instituted maliciously for underhanded reasons. Mr Justice Max Barrett said that there may be people "sufficiently Machiavellian and/or malevolent to conduct themselves so", but the court said that Ms X did not seem to be such a person. The judge found her to be a "most caring mother."
He became increasingly aggressive over a number of months. In June 2019, Mr Y told Ms X that she would get her "comeuppance." This made her fear for her safety, and she contacted Women's Aid, an organisation that seeks to help women and children faced with domestic abuse. She learned of options available to her.
She attended the District Court twice in June, the court being very busy on the first day, to obtain a protection order against Mr Y. The District Court registrar advised her to take the order to her local garda station, who then served the protection order on Mr Y. The Gardaí, Mr Justice Barrett noted, consistently came across well in how they dealt with all parties.
The next day, Mr Y "paced" around her, and stood over her when she sat down, and she felt threatened by his behaviour. Notwithstanding the protection order, Ms X alleged Mr Y continued to act in an intimidating manner towards her. He undermined her in her dealings with the children. When she indicated that one of her children should avail of a particular therapy, consistent with medical advice, he was dismissive.
Two of Mr Y's breaches of the protection order are such that two criminal prosecutions are pending against him. Mr Y said that he had never been in trouble before. The court noted a protection and an interim barring order had been made against him. Such orders, the court said, do "not issue simply for the asking." Breach of a court order is serious, and Mr Y would find "that even though his past may be free from trouble with the law, his future will be blighted with legal entanglements" if he did not abide by the order.
Mr Y, "for reasons unclear", sought a safety/barring order against Ms X. She was due to holiday in mainland Europe with her children, and he was asked by the judge in that application if he objected. He did not. When Ms X reached her holiday destination, she received an email from Mr Y, indicating that he was coming the following week, to stay a few miles away. He sought access to the children.
Mr Justice Barrett said that this "imminent holiday to almost the same place as Ms X is a matter which should have been disclosed to the judge who presided." Mr Y will find, the judge said, "that if he 'plays coy' with a judge or is found by a court to have 'played coy' with a previous judge, that does not typically bode well in court proceedings."
Ms X subsequently sought an interim barring order in the District Court. The Domestic Violence Act 2018 s.8 provides that such orders may follow where there is an immediate risk of significant harm to the applicant or a dependent person, and that the making of a protection order would not be sufficient to protect them.
The District Judge said he did not have the jurisdiction to deal with this application, and struck out all the summonses before him and discharged the protection order. Mr Y returned to the family home, where tensions resumed.
Ms X then sought an interim barring order in the Circuit Court, which was granted. Ms X alleged the undermining continued even after the barring order, with Mr Y being dismissive of aspects of the Coronavirus public health advice when dealing with the children.
He had since "troublingly" taken occasionally to parking his car by her house in such a way as to stop Ms X driving out from the driveway onto the road. The judge did not believe Mr Y's explanation that he has been parking as he has to avoid parking in a puddle.
Mr Y claimed that as Ms X was trained in martial arts and boxing, she would be well able to defend herself if he attacked her, and thus she could not be in fear of him. Such training amounted to a Red Belt from when she was a young teenager. Her boxing experience extended to a charity event some years ago. The judge opined that even if Ms X "was possessed of the highest ability in martial arts and/or boxing, this whole line of argument is profoundly wrong and objectionable."
The court said that domestic violence is never permissible. The fact that a partner might be able to hit back is irrelevant. There are no 'ifs' or 'buts', the judge said, "no exceptions, no mitigating circumstances." The court said that violence, or the threat of such violence where no actual violence ensues, is never acceptable.
The court said that it had been careful to use gender-neutral language "to make clear that its observations apply to all intimate relationships between all persons of whatever gender/sexuality."
Mr Y claimed that Ms X had fallen in love with someone else, and that she wanted him out of the house so that her partner could move in. It was the court's "decided impression" from her evidence that the real reason was because she had long been in constant fear of imminent harm. Mr Y's emphasis on the fact that Ms X's "new love is another woman, as though this somehow matters (it does not)", was not appropriate.
Conclusion
The judge urged lawyers to be careful about raising issues as intimate as sexuality in court. He said that sexuality is an "inherently personal and private matter which should not be raised unless it is of relevance." There must be "few proceedings" where that could arise.
The court said that it is "for each of us in life to reveal our sexuality to as few or as many people we want." While family law proceedings are in camera, "the judge, the registrar, the judicial assistant, any security person and at least some of the lawyers present are strangers to the parties", and that "one does not squander all entitlement to privacy on entering a courtroom, even if it is for in camera hearings."
The judge said relevant issues can always still be raised.
The court stressed that nothing it stated meant that a person should ever feel "any embarrassment or shame as regards either their sexuality or whatever consensual adult sexual relationships they engage in (there is no cause for embarrassment or shame)." The court's concern was "simply to ensure that to the greatest extent possible, individuals should retain the right, at their election, to reveal the details of inherently personal and private aspects of their lives to as few or as many people as those individuals want."
The appeal was rejected, and the interim barring order upheld.
© Irish Legal News Ltd 2020