Flanagan announces 'ambitious' overhaul of sexual violence data collection
---

---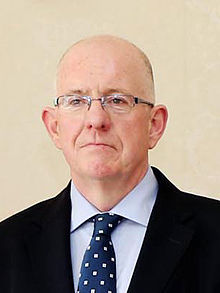 Justice Minister Charlie Flanagan has announced an "ambitious" project to overhaul the collection of data on sexual abuse and violence in Ireland.
Under plans agreed by Cabinet yesterday, the Central Statistics Office (CSO) will undertake a comprehensive national survey on the prevalence of sexual violence, examining the experience of both women and men.
The survey will be repeated every decade to establish how these experiences are changing over time for the purpose of informing Government policy responses to these heinous crimes.
The Cabinet has also agreed in principle that a range of supplementary data collection exercises will be undertaken in the interim periods between major surveys to determine the experience of sexual violence of certain vulnerable and minority groups.
The announcement is informed by the recommendations of a scoping group set up last year to consider how best to collect data on sexual abuse following a major study in 2002.
Mr Flanagan said: "This survey is unique and very sensitive – it will involve the lives and experiences of real people who may be revealing deeply traumatic experiences. Resources and time are needed to ensure this survey is done right and I am providing for both."
He added: "I want to move away from an ad hoc approach to the collection of data on the prevalence of sexual violence and my proposal to ask the CSO to collect this data means that it will now become part of statistical data that the State collects.
"We know from the 2002 survey and from consultations with NGOs that sexual crime is under-reported in Ireland. A survey of this nature will present a truer picture of the reality on the ground and ensure that Government policy is properly informed.
"This ambitious proposal will involve a sample of 5,000 people and a multiplicity of data points. This is new ground for the CSO and I am very grateful to that Office for agreeing to undertake this large-scale complex and sensitive work.
"The legislative and ethical environment is more complicated now than when the original survey was undertaken but I am confident that the CSO is the right organisation to undertake this work forward in a way that ensures the very highest ethical and professional standards."
Around €150,000 in funding has been made available for 2019 to allow the CSO to carry out essential technical research. A pilot survey will take place after two years of preparatory work.