Dr Sarah Fulham-McQuillan joins UCD Sutherland School of Law
---

---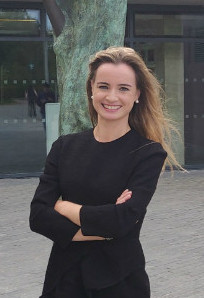 UCD Sutherland School of Law has announced the appointment of Dr Sarah Fulham-McQuillan as a McCann FitzGerald-sponsored assistant professor in law and business.
Dr Fulham-McQuillan's research is in the law of obligations and she lectures contract law and business law.
Prior to joining UCD, she taught at Maynooth University and at Trinity College Dublin, where she completed her undergraduate and doctoral studies.
Her PhD focused on medical negligence, and how the doctor-patient relationship is reflected in law. She is currently writing up her thesis as a monograph.
Dr Fulham-McQuillan has presented her work internationally, most recently including the Obligations IX 2018 Conference at the University of Melbourne, and as an invited guest speaker at the Obligations Discussion Group at the University of Oxford. She has published her work at home and abroad.