Barry Walsh: I'm bringing my lawyer… or maybe a clown!
---

---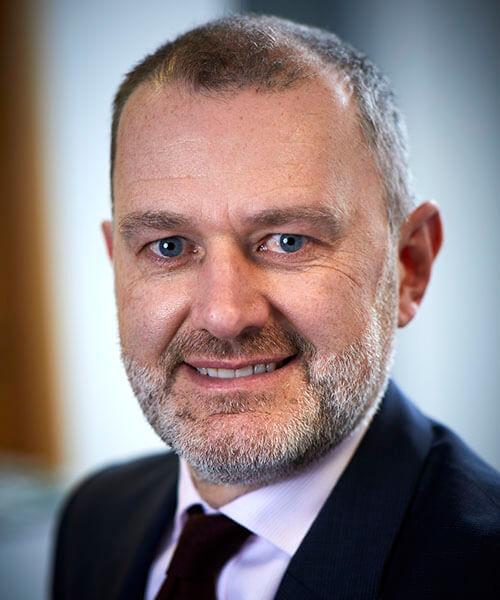 Barry Walsh, partner and head of employment at Fieldfisher, considers employees' right to accompaniment or representation in internal company processes.
A recent piece in the Law Society Gazette reported on how an employee involved a redundancy consultation process in New Zealand brought a clown (that's right – a clown!) to the final meeting as a sardonic response to his employer's offer to bring a support person. The clown reportedly mimed crying when the redundancy was confirmed.
While I haven't been involved in a situation where an employee brought a clown to a formal meeting, the issue of accompaniment or representation often arises during grievance, disciplinary and other employer processes. Parents, spouses, family friends and often lawyers are often sought as companions or representatives.
Employer clients have frequently asked: is a companion permitted?; what about a representative?; a lawyer?; and do we have to offer or do we wait until they ask? These are all fair and understandable questions from employers but the answers are not straightforward. Many employers are instinctively nervous of allowing external lawyers or even union representatives into internal employee processes but they do not always need to be so.
The starting point in exploring this issue is to refer to the WRC Code of Practice on Grievance and Disciplinary Procedures. While only a "code", it is generally accepted as an applicable benchmark in Ireland and often referred to at WRC or Labour Court hearings. The Code states that good practice in grievance and disciplinary procedures involves employee representation which means "a colleague of the employee's choice or a registered trade union but not any other person or body unconnected with the enterprise". This alone might suggest that there is no right to bring a solicitor, for example, to a disciplinary hearing but the story doesn't end there.
The Supreme Court has ruled that an employee might have a right to legal representation at a disciplinary hearing. In 2009 in Burns v Governor of Castlerea [2009] IESC 33, the Supreme Court held that legal representation in internal employer hearings might be required in "exceptional cases" to ensure a fair hearing. Points that would need to be considered include the seriousness of the allegation, the potential sanction, whether legal points or procedural difficulties need to be considered and the need for reasonable speed in concluding the process.
That seems clear enough but a major bump in the road occurred in 2017 in a case called Lyons v Longford & Westmeath [2017] IEHC 272. Here the High Court seemed to suggest that employees have a right to legal representation at internal employer investigation hearings and a right to 'confront' or cross-examine fellow employees who have made allegations against them. The ruling further seemed to suggest that such rights exist even outside of disciplinary hearings, and could arise in non-disciplinary investigations. As such it seemed to go much further than the Supreme Court decision in Burns and it is fair to say that the Lyons case caused consternation amongst some sections of the employment law and HR community. However, in practice, the Lyons line of thought was not automatically taken up in all subsequent cases and it is reasonable to argue that Lyons has been somewhat side lined as a general precedent. Nevertheless, employers should be aware of it as it may still be purportedly used by employees or their advisers as a basis for seeking representation and / or cross examination in various employer proceedings.
There is a lot to this question and it is not a simple matter. As we always say, every case has to be looked at on its own merits. Where an employee is clearly at a strong risk of dismissal, it would be prudent for an employer to notify the affected employee of their right to bring a representative to relevant hearings. Additionally, employers should always carefully consider an employee's request to bring external representation, even lawyers and not automatically jump to saying "no". Allowing such representation may not only be legally advisable in given cases but may also be strategically wise and may make any subsequent dismissal easier to defend if litigation occurs.