Fraud and Motor Solicitor (Belfast)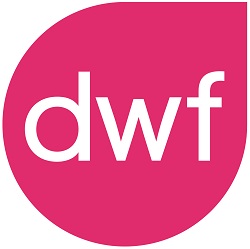 Great opportunity to join our multi-award winning Motor and Fraud team in Belfast!
We are looking for solicitors (with up to 3 years PQE) to join our dedicated Insurance team, who serves a broad range of insurers, run-off syndicates, brokers, private companies and the self-insured. The solicitors handle a range of motor cases and assist the Insurance Team.
We are seeking a solicitor who can demonstrate a real interest in Defendant insurance claims and who thrives in a collegiate team environment. Together with strong communication skills and attention to detail, a commercial approach and a customer focussed outlook are key in to success in this role. . Experience in Defendant Insurance claims is preferred but we will also consider candidates from a Plaintiff background.
We're offering you the opportunity to join a dynamic and fast paced team and gain access to top level industry training and a clear and genuinely supported and encouraged career path. DWF has a unique approach to providing legal services and works with market leaders and the best in the industry, all whilst providing a supportive work environment where you will work collaboratively towards a shared vision
We want you to feel valued and rewarded by your time at DWF. We understand the importance of offering you a reward package that goes beyond simply salary. That's why, when you join DWF, you'll be given a choice. You can pick from a range of benefits, allowing you to build a package that suits your needs and lifestyle, as well as those of your family. In addition to our standard benefits (medical insurance, life insurance, pension and 25 days annual leave), we offer flexible benefits which include season ticket loans, gym memberships, health assessments, cycle to work, retail vouchers, a buy as you earn share scheme and dining cards. You will also have access to additional wellbeing programs such as an online GP and an Employee Assistance Programme.
We welcome applications from people looking for a flexible or agile role. We are happy to explore your preferred working patterns as part of your application.
For a full job description and to register your interest, please apply today by completing our quick and easy application form. If you have any questions, please email Steven King at steven.king2@dwf.law.