NI: An Evening with Lord Chris Patten of Barnes
---

---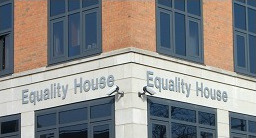 The Equality Commission for Northern Ireland is delighted to welcome Lord Chris Patten of Barnes to Belfast on Wednesday 26 February 2020.
Lord Patten served as the 28th and last Governor of Hong Kong from 1992 to 1997 and chairman of the Conservative Party from 1990 to 1992.
He also led the Independent Commission on Policing for Northern Ireland from 1998 to 1999.
If you wish to attend the event at Belfast City Hall, please register on Eventbrite.
---

---