TLT sees revenue increase nearly 50 per cent over five years
---

---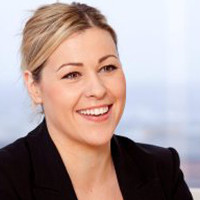 Law firm TLT has reported a seven per cent rise in turnover from £82 million in 2017/18 to £87.6 million this year, representing an increase of nearly 50 per cent over the last five years.
The firm said its financial performance this year has been underpinned by success in several of its core areas of sector specialism, including financial services, clean energy and real estate.
TLT has added to its service offering over the last year in Northern Ireland with the appointment of legal directors Leeanne Armstrong in the employment team and, earlier this week, Caitriona Morgan in the insolvency team.
Existing teams also continued to grow with the appointment of partner Fergal Maguire (dispute resolution), associate Grant Edwards (corporate), associate Michael Kelly (banking) and legal director Patrick O'Hanlon (real estate).
Katharine Kimber, partner and location head for Northern Ireland, said: "We are winning market share in a competitive environment with a clear, consistent and client-led approach. We have been involved in some major developments in Belfast in the last year and continue to build expertise in our specialist sectors in recognition of client need.
"We have extended our service offering for clients in Belfast through our recent hires in corporate, dispute resolution, banking, real estate, insolvency and employment. Looking forward, we will continue grow where clients need us and work to improve how we deliver legal services through our Future Law programme."