Government may seek to prorogue Parliament again if it loses Brexit cases
---

---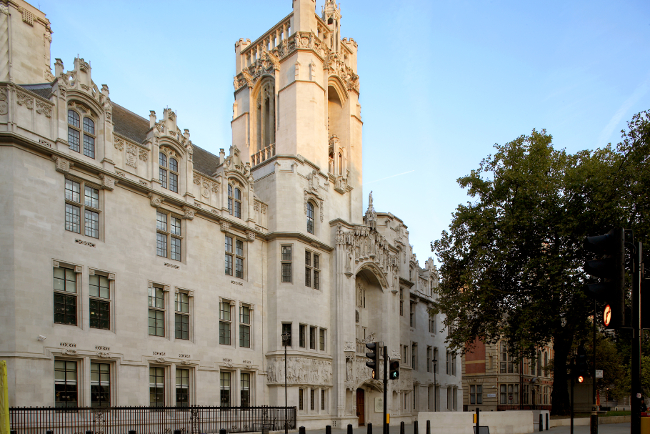 The UK government has said it may seek to prorogue Parliament again if the Supreme Court rules against it in the ongoing Brexit cases.
A written submission explaining what the government would do if it loses the litigation has been published.
If the court rules the reason for prorogation was unlawful but that doing so for a similar length of time is not in itself impossible, then the Prime Minister would not be obligated to bring Parliament back, though he would consider it.
If the reasons were unlawful and the only remedy was to bring Parliament back, then Boris Johnson would comply but would consider the timing of an earlier Queen's Speech.
Finally, if the court finds that prorogation never happened because the advice was illegal then prorogation can be immediately sought, for lawful reasons.
The government said the courts cannot pre-emptively prevent a prorogation that has not been granted.
In court this afternoon in the Miller case, Lord Garnier QC set out the arguments made in Sir John Major's submissions.
The barrister said there was no reason for proroguing Parliament for five weeks, "let alone five critical weeks in a period in which time is of the essence".
He added that Sir John also identified evidence that prorogation was "motivated by a desire to prevent Parliament interfering with the Prime Minister's policies during that period".
Meanwhile in the Scottish appeal yesterday, Sir James Eadie QC, for the government, said that it was not for the courts to "design a set of rules" for prorogation, as it was a political matter.
Aidan O'Neill QC, for the respondents, however, said it had been used "for an improper purpose".
Mr O'Neill said the government should engage "solely in high politics rather than low, dishonest, dirty tricks", but "given the attitude that has been taken by its advisers and the prime minister to the notion of the rule of law" that could not be assumed.
He added that an advantage of the Court of Session's ruling was that it had "distance", adding: "A view of what all of this heated debate [and] political machinations looks like 400 miles away, far from the fever and excitement of the nation's capital, [and] outside the Westminster bubble."
The QC said: "In the present case, it appears the prime minister's action… has had the intent and effect of preventing Parliament… from holding the government politically to account at a time when the government is taking decisions that will have constitutional and irreversible impact on our country.
"That cannot be a lawful use of the power of prorogation."
He added: "We cannot have a situation in which there are no standards, in which prorogation can be used with impunity."